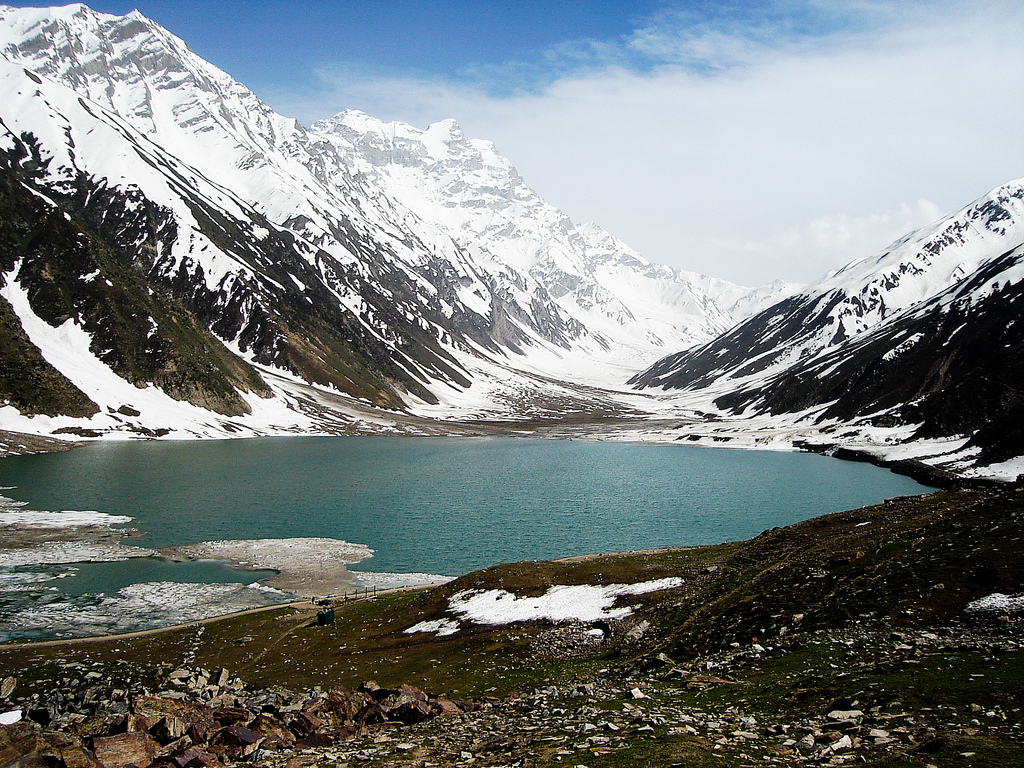 Kaghan valley is a very beautiful & attractive valley. That's why it is called virtual paradise, unbelievably in pristine state and still unspoiled by the human. You'll find the Himalayan peaks hidden with clouds or snow, somewhere you'll find the beautiful fairy tale lakes, which will attract you toward them, and you might decide not to leave this at any cost. Where Kaghan is full of scenic beauty there it is full of thrill and excitement for the mountaineers and treks
Kaghan Valley is a 155 kms long scenic wonderland. Lofty peaks crown the mountains ranges on either side like turrets, ranging in height from 12,000 to 17,000 ft and more, with the eastern range higher than the western. The bed of valley slopes up from 3,000 ft at Balakot, which, as it were, the gateway of the valley, to 12,000 ft at Gittdas beyond which the valley crosses at Babusar Pass 14,000 ft. The first ten miles or so are largely barren, but when the valley raises to about 5,000 ft forests of pine and fir appear, densely overgrown with a variety of plants, which has won for Kaghan the epithets of 'the botanists paradise'. The forests continue till about Naran 8,000 ft.
Road goes along the river Kunhar, meandering now to one side and now to the other. But keeping most to the bed of the valley and never too far above the bank of the stream except in the very first state.
The Kaghan Valley is accessible by road from Abbottabad. From Abbottabad, 72 km drive to Balakot, the gateway to Kaghan valley. Here you have to switch over to jeeps for your drive 100 km to Kaghan Valley.
,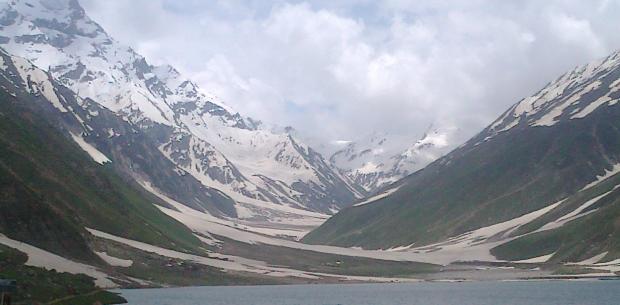 ,,